It's almost Fall y'all, and the countdown to cold evenings and dark colours is definitely on! If you ask me, the brilliant colours of the falling leaves, and the warmth of a wooly sweater, are just a few of my favourite things of the season. So, we need to get "Fall-ified", and making an Autumn statement at your front door is key to setting the tone.
I have three front door looks for you to guess which is the least, average, and most expensive. It's up to you to put that shopping expertise to good use, in order to spot the deal!
1.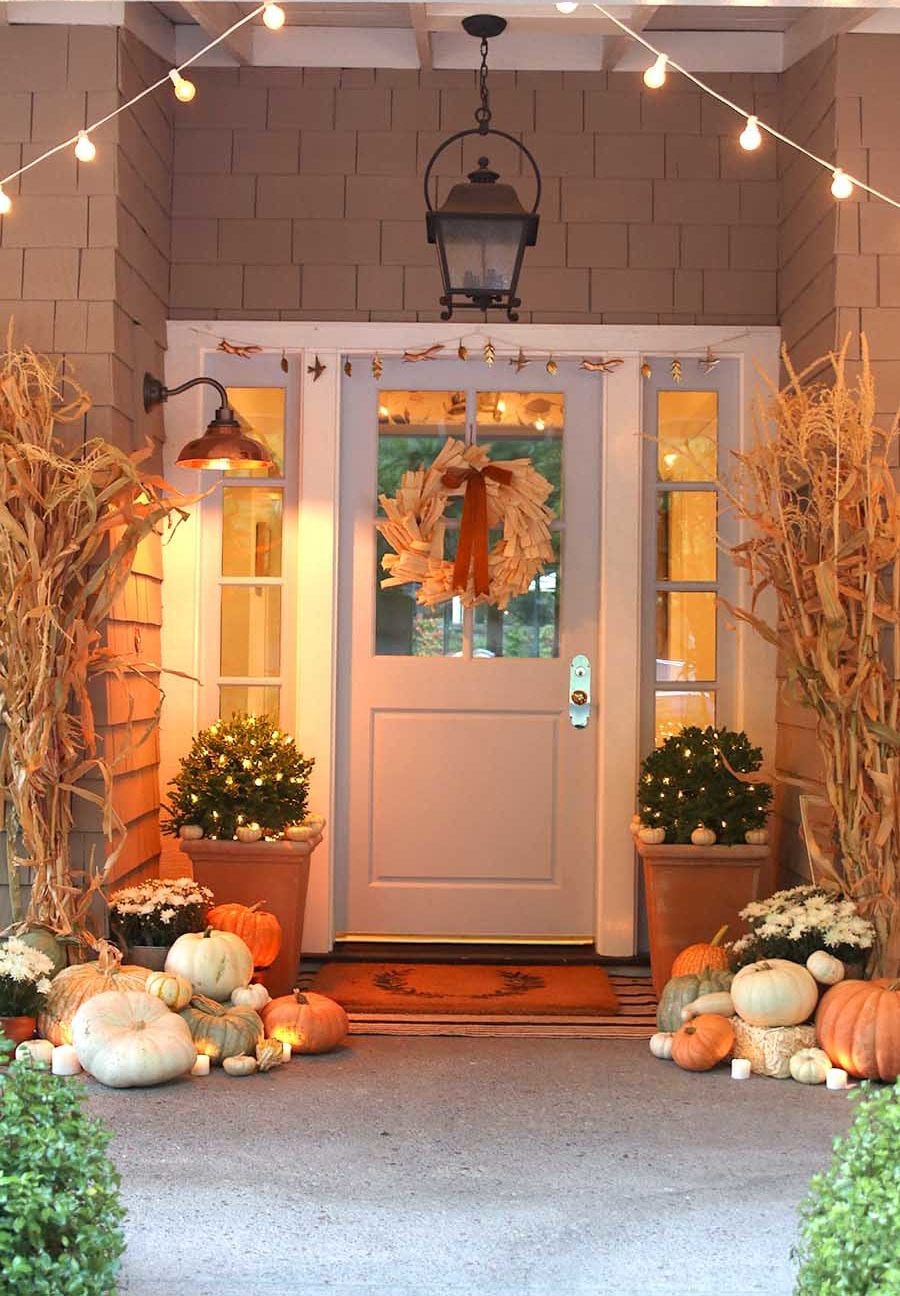 This front door is a modest take on the season, with corn bales and fresh pumpkins. A simple DIY project that will jazz up your Fall vibes.
2.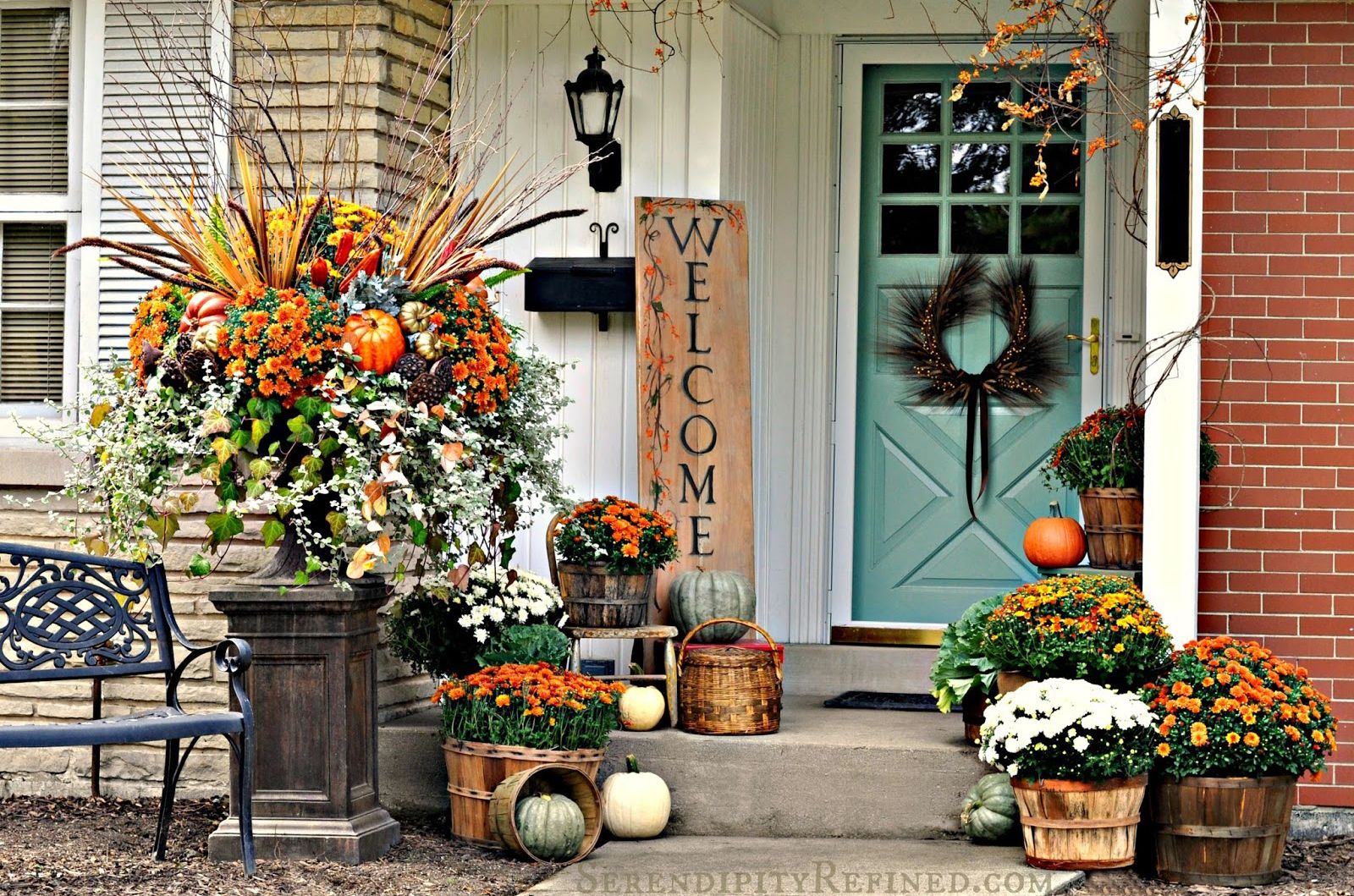 The use of fall florals are an excellent way of glamming your front porch. Including Chrysanthemums into your bouquets will give your arrangements the hardiness it needs to survive the frosty nights, but will also keep its brilliance in colour.
3.
Painting pumpkins to match your theme is an interesting way of creating a real sense of style. Adding in props that compliment the colour scheme, such as: Planters, pillows, and doormats can upscale any Fall porch.
Answer key:
Expensive – 2 ($500)
Average – 3 ($300)
Least Expensive – 1 ($150)
If you guessed right, then you've got it going on in the world of shopping! It isn't easy to see the value right away, but if you look at key items that are typically more expensive in stores, then you can usually take an educated guess at total cost. This was fun, right? You didn't even need to spend any money here to have a good time;) I hope this little challenge gives you some ideas on what your Fall themed porch will look like next month. Until next time, happy Monday everyone!