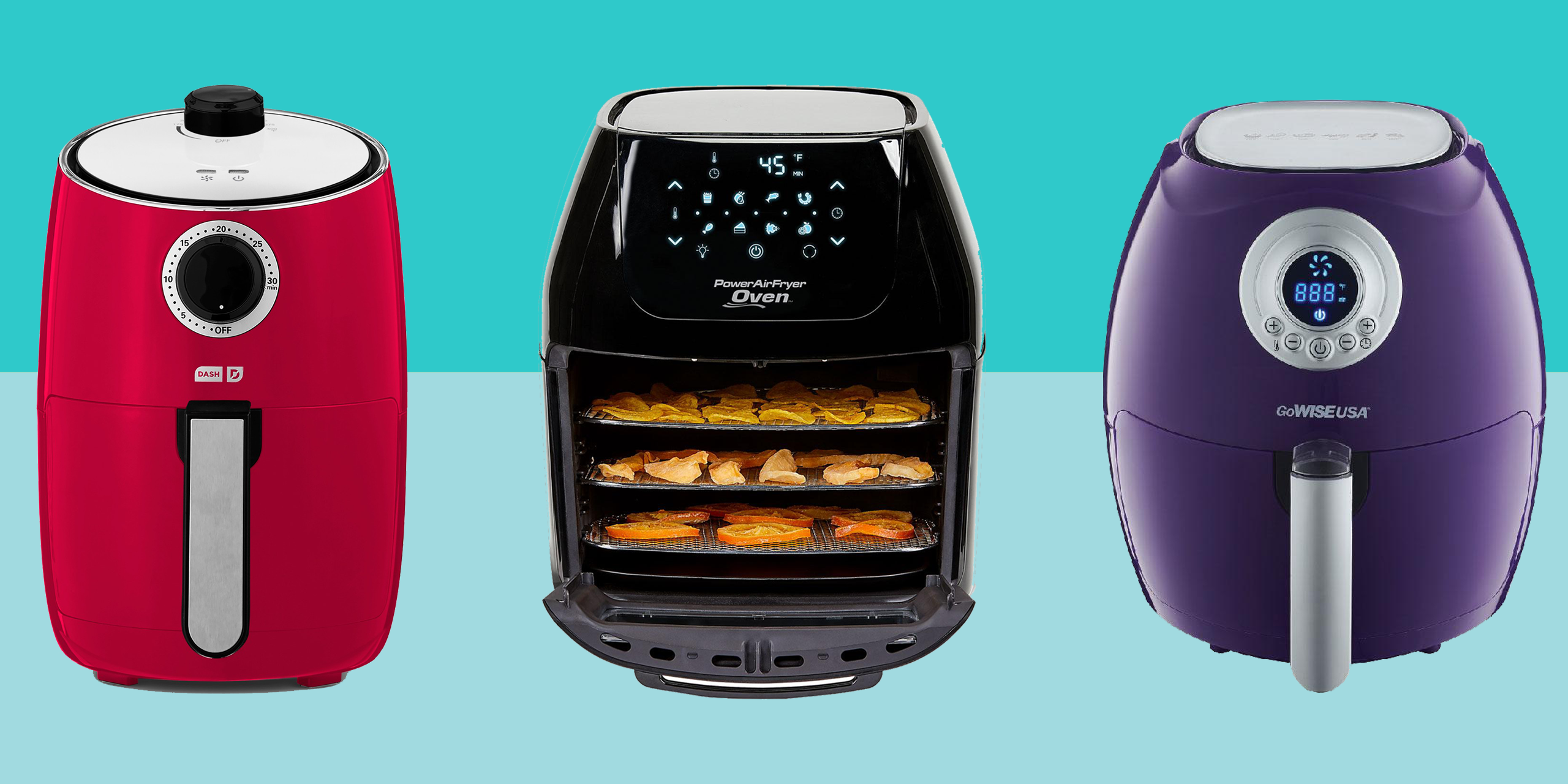 When we talk about deep fried, we are talking about litres of greasy oil and messy splatters, right? Well, not anymore! The new age of deep frying now involves a mere tablespoon of oil (if that), and a set-it-and-forget-it attitude. They are called Air Fryers, and they are taking the world by storm – making meals crispy, but easy on the fat content. Everyone I know who owns one has great feedback about the product, but the question is: Which brand is the best?
According to Best Reviews Guide, the top four placings in which the fryers are voted are as follows:
4) T-Fal Actifry
This low ranking totally caught me by surprise because this fryer is usually the one I often hear about. It comes in two sizes and has a cool to the touch body for easy manipulation. The heat pulse system is for even temperature distribution while cooking, and a removable basket that is also dishwasher safe. All you do is throw in a tablespoon of oil into the uncooked food, close it and set the timer. There are different settings for the various foods that you put in – keeping cooking pretty straightforward.
3) COSORI Smart 12-in-1 Air Fryer
This fryer is a bit of a cheat as it has many different functions: Rotisserie, pizza roast, toaster, broiler, and a cookie baker, just to name a few. The oven can be connected to a smartphone to adjust temperature and time, to find recipes, or to simply turn the light on and off. You could access over a hundred chef-inspired recipes that are updated frequently, and also allows you to share and save. Pretty neat, huh?
2) Chefman 6.3-Qt 4-in-1 Digital Air Fryer
The fact that this fryer needs no time to preheat before use is pretty fancy to me! It has a huge 6 litre unit that can make more than enough food for the whole family. The fryer comes with 2 air flow racks, rotisserie spit and forks, rotating basket/retrieval tool and drip tray. Removable drip tray and dishwasher safe parts make cleaning easy breezy. The internal temperature has a range of 90-400 degrees and 8 pre-set options make any meal easy – from frying and roasting to dehydrating and baking!
1) COSORI 5.8Qt Oil-Free XL Electric Hot Air Fryer
It's all in the name – an oil-free fryer that does the same job as the rest? I'm truly impressed! COSORI has 11-in-1 pre-sets, and overheat protection that makes your cooking a safe task. A "shake" reminder is also present to ensure that you remember when to move your food around in the basket, preventing an overcooked meal. The 5.8qt basket serves 3 to 5 people, and fits a whopping 5-6 lb whole chicken! Sounds like a one-stop-shop to me.
What are your thoughts? Do you currently use the number one brand in the world of air fryers? If so, I want to hear what you think. Send a photo of your fryer and delicious food to me, and I will feature your story in another addition of Product Talk. That's a wrap everyone. Remember to cook healthy, and happy Wednesday everyone!