I'm guessing that for those who ate to their heart's content during Thanksgiving, must be thoroughly regretting it today! Not to mention, the crazy amount of leftovers that's stuffed in the fridge! No worries, I've got a plan for the food left behind the day after the party is over: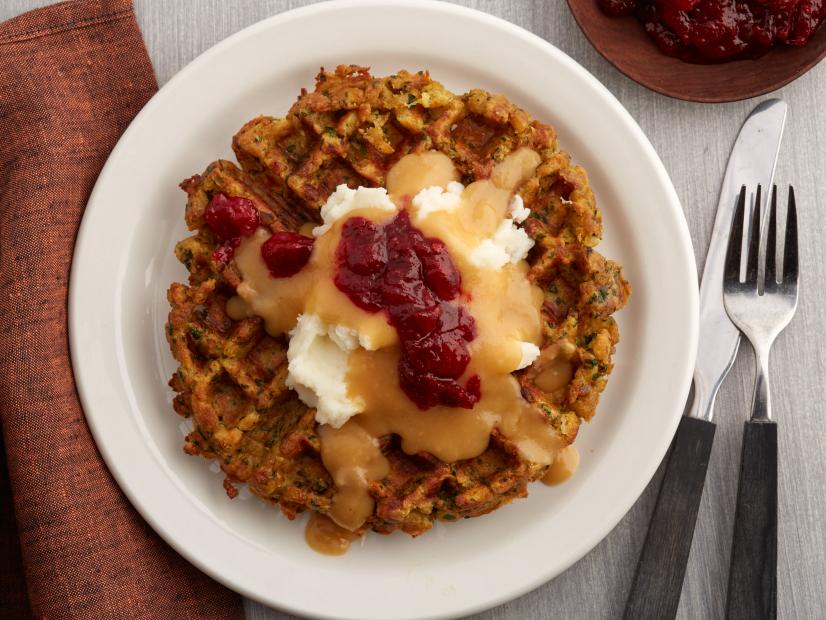 Leftover Stuffing Waffles
Ingredients
Vegetable oil, for the waffle iron
4 1/2 cups crumbled leftover stuffing
1/4 cup chopped fresh parsley
2 large eggs, beaten
2 cups leftover mashed potatoes, warm
1/2 cup leftover gravy, warm
1/4 cup leftover cranberry sauce
Directions
Special equipment:
a waffle iron (preferably Belgian style)
Preheat a waffle iron to medium high. Generously brush the top and bottom of the iron with oil.
Combine the stuffing, parsley and eggs in a medium bowl. Evenly and firmly pack the waffle iron with some of the stuffing mixture. Close the iron and cook until the waffle is golden and can be lifted out easily, 4 to 6 minutes. Repeat with the remaining stuffing mixture.
Transfer each waffle to a plate, top with a scoop of mashed potatoes and then cover with gravy; finish with a dollop of cranberry sauce. 
Makes 2-4 waffles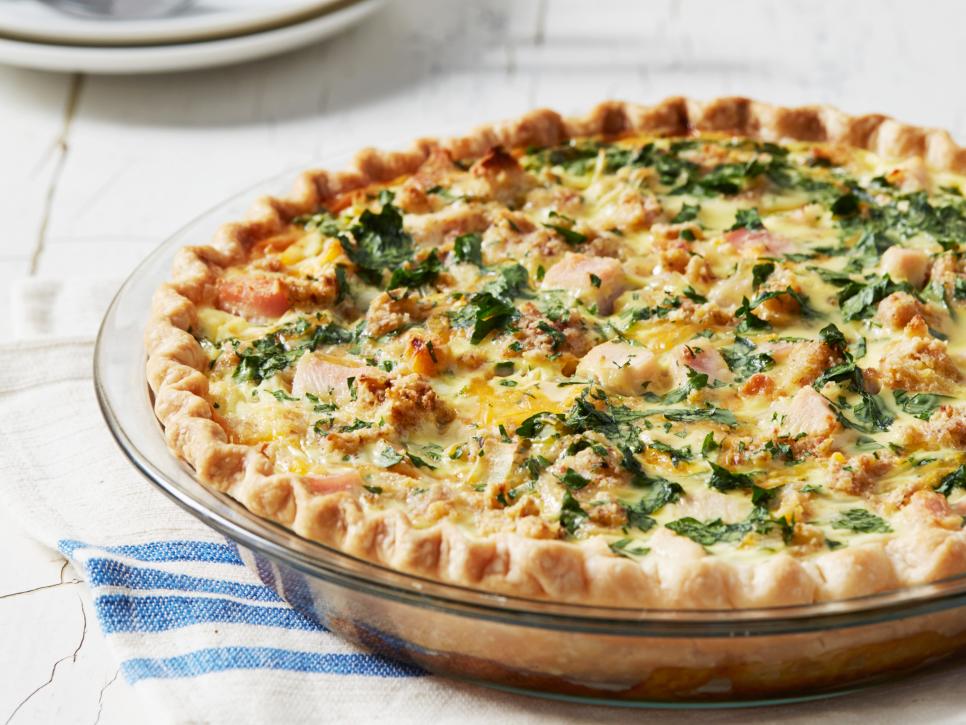 Turkey and Stuffing Quiche
Ingredients
Crust:
One 9-inch frozen pie shell
Filling:
1 cup crumbled leftover stuffing
1 cup chopped leftover turkey
1 cup shredded sharp Cheddar
1/4 cup parsley leaves, roughly chopped
Kosher salt and freshly ground black pepper
Custard:
1 1/4 cups half-and-half
3 large eggs
1/4 teaspoon freshly grated nutmeg
Kosher salt and freshly ground black pepper
Directions
Par-bake the crust according to package directions. Let cool slightly before adding the filling.
For the filling:
Sprinkle the stuffing and turkey in the par-baked shell. Top with the Cheddar and parsley. Season with a little salt and pepper.
For the custard:
Whisk together the half and half, eggs, nutmeg, 1/2 teaspoon salt and 1/4 teaspoon pepper in a medium bowl.
Pour the custard over the filling. Adjust the oven temperature to 350 degrees F and bake until set, 35 to 45 minutes. Let cool at least 30 minutes before serving warm or at room temperature.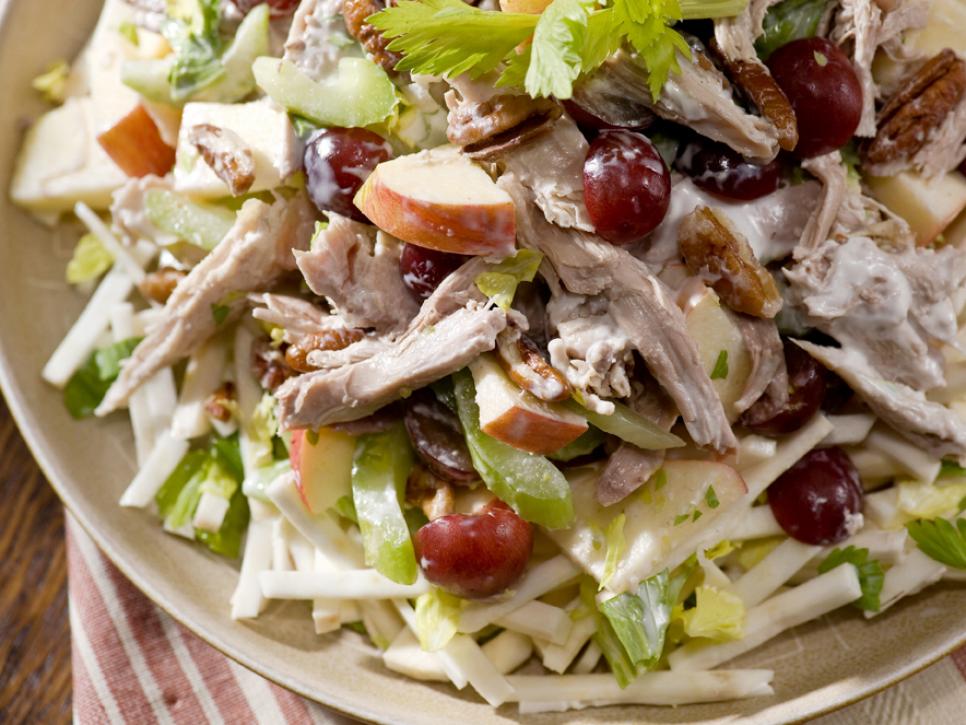 Turkey Waldorf Salad
Ingredients
2 cups shredded leftover turkey meat
2 stalks celery, sliced
1/2 cup celery leaves, coarsely chopped, plus more whole leaves for garnish
1 crisp apple, such as Gala or Macintosh, cored and chopped
1 cup red seedless grapes, halved
1/2 cup pecans, toasted, and coarsely chopped
1/2 cup non-fat yogurt
2 tablespoons mayonnaise
1 teaspoon honey
1/4 teaspoon salt, plus more as needed
1 small celery root, peeled and cut into matchsticks
Freshly ground black pepper
Directions
In a large bowl, gently toss the turkey, celery, celery leaves, apple, grapes, and pecans until combined. In a small bowl, whisk together the yogurt, mayonnaise, honey, and 1/4 teaspoon salt until well combined. Put the celery root in a small bowl, add 2 tablespoons of the dressing, and toss to coat completely. Add the remaining dressing to the turkey mixture, season with salt and pepper, and toss gently to evenly dress the salad.
To serve, spread the celery root evenly onto a serving platter, top with the dressed salad, garnish with celery leaves and serve immediately.
*All recipes taken from foodnetwork.com
Hopefully these recipes will make your food interesting enough to eat all over again! I hope you thoroughly enjoy cooking outside of the box;) Until next time, happy Tuesday everyone!