It is the first place you see when you enter a home, and the first impression you give your guests. This is where your personal style begins: Simple or dramatic, light or dark, elegant or casual. Whatever the look, it all begins where the home receives you; the entryway. Not every home sprawls in size and glamour, but it is amazing what you can do with even the tightest of spaces! There are a few key elements to shape the perfect front hall space:
THE DOOR
The door takes precedence over all other details, only because it is the only object that matters as much outside as it does on the inside. It's wonderful to have a door with all the bells and whistles like: Vintage knobs, quality trim and bevelled glass inserts. However, if your door is not glammed up, you could always paint and add gorgeous hardware. This is also where your taste is determined, where a regal black or a soft yellow would give you a modern or country appeal.
2. LIGHTING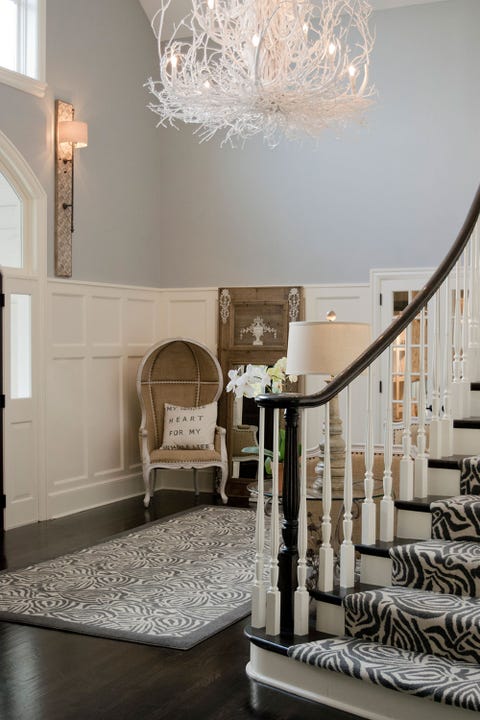 Lighting sets the tone and atmosphere, making the space warm and inviting. There are a million lighting ideas to choose from, but you will have to decide which style speaks to your personality. A chandelier or pendant is key for an area that you really want to stand out, and having a piece of art giving off light is the way to do it. Some would choose washed wood, others would go for industrial metal. The point is to choose what makes you happy.
3. WALLS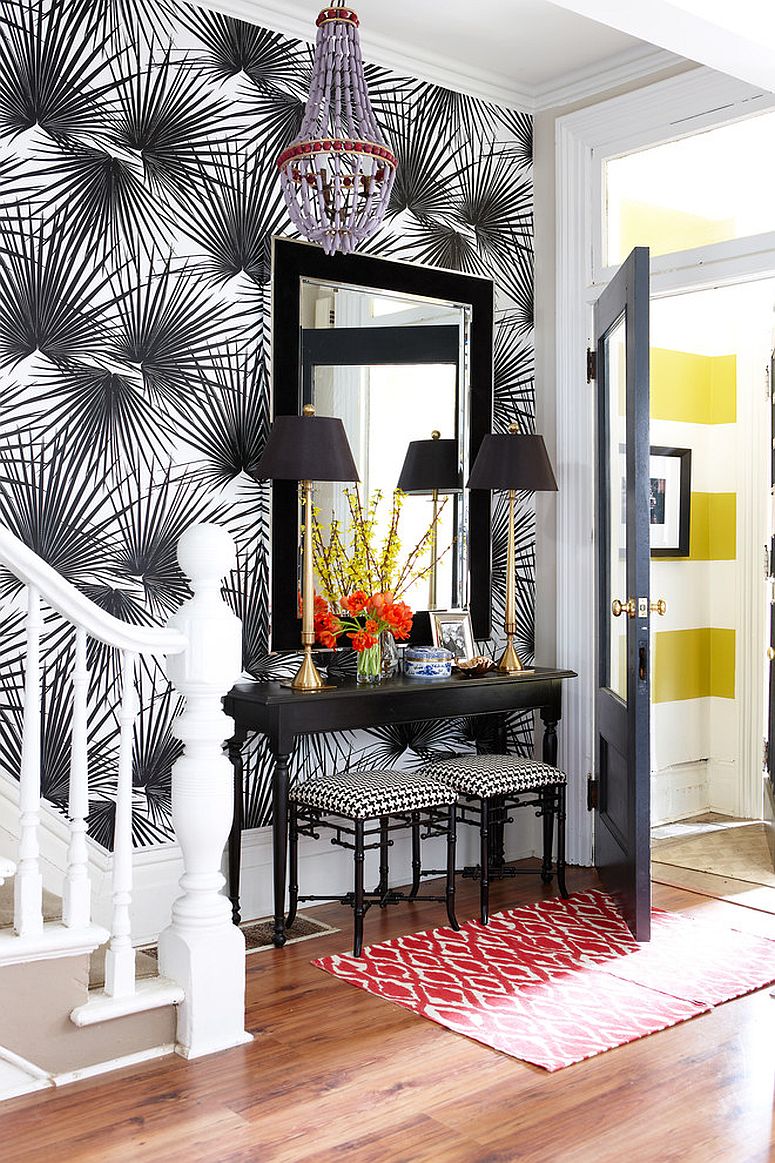 Walls speak volumes when it comes to dressing them up to your theme. Doing a simple white with trim, or a funky wallpaper pattern gives your home character and charm. You can layer it with framed art, utility hooks or shelving to make it functional, yet expressive. Now that you have a painted door, the perfect lighting, and walls that say, "Designed to please," the entryway should finally be coming together for you. We have one more element to explore before we complete the task…furniture.
4. FURNITURE
Which suits your home better at the front door? Seating or a table? Maybe both? You have to decide what you find essential for your comfort and convenience once you arrive home for the evening. You might need a place to throw your mail and keys after a hard day's work, or perhaps a place to take a load off while you wrestle with your boots. Whatever you decide, it must work with your lifestyle.
With all of that said, now is the time to really put together the entryway of your dreams, starting with the creation of a vision board. Include all of your fundamental pieces, and design examples you find in magazines, or even online. It is so important to see the vision first before you commit to it. That will definitely help you navigate through all of the options, which would otherwise send you into a panic;) See the vision first, then create. I hope you all enjoy your evening. Happy Wednesday everyone!